Orchard Wines & Ciders
Templar's Choice, France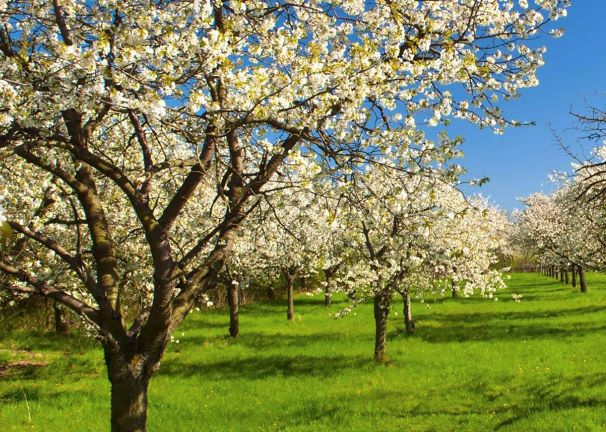 Adam and Anne Bland's Knights Templars Seigneurie farmhouse gives its name to Templar's Choice ciders. Located in in the Pays d'Auge in Normandy, near the town of Vimoutiers in the department of Calvados, it's traditionally held to be exceptional for cider (and, indeed, Calvados apple brandy).

The farm's 45 acres, with some 30 acres of cider apple orchards, are well-draining and south-facing, growing 100% traditional cider varieties, some of which are exclusively recommended for this small area, a 'terroir' famous for producing a very aromatic and deep flavoured, naturally sparkling cider. The orchards are officially in organic conversion, have never been ploughed and have a complete biodynamic balance. Untreated, they abound in insects, birds, wildlife and wildflowers.

Templar's Choice ciders are keeved *with the natural apple yeasts and then slowly fermented throughout the winter months and bottled in the spring when a small, secondary fermentation takes place in the bottle to give a naturally sparkling cider. No sugar is added, the sweetness from the apples themselves determine the dry, medium or sweet taste of the ciders. The ciders are gluten free and vegetarian and vegan friendly.