< Back to all news
Rutherford Hill and Peter Franus in Decanter Panel Tasting
ABS Wine Agencies, Mon 02 Nov 2020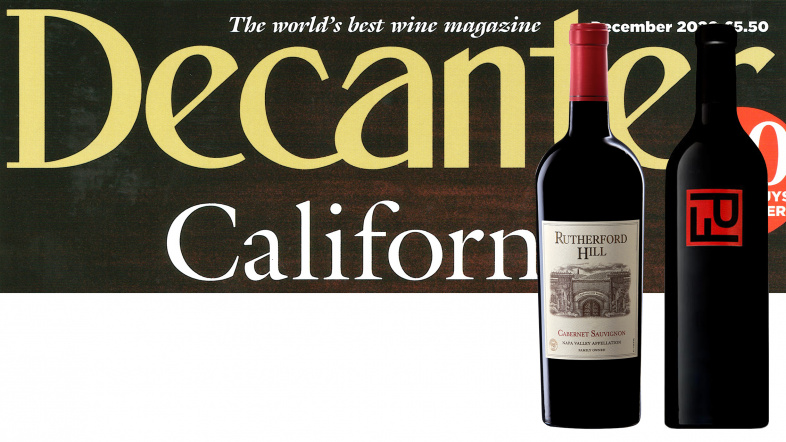 Rutherford Hill and Peter Franus reviews from Decanter's December 2020 issue in the California Classic Cabernet Sauvignon Panel Tasting. The Peter Franus Brandlin Cab ranked as "outstanding" in the Decanter tasting and only nine wines in total were given this prestigious designation.

2016 Peter Franus Brandlin Cabernet Sauvignon - 95 Points
SB - 95 | JD - 94 | RS - 96
Peter Franus enrolled in Fresco State's viticulture and oenology programme in 1978 and shortly afterwards found himself winermaker at Mount Veeder Winery. He started his own label in 1987, working with fruit from the Brandlin Vineyard since 1991, which up until the 2016 vintage, had been most closely associated with Zinfandel.
SB - Intense, minty blackcurrant nose with a hint of bacon. Suave and concentrated, fleshy and graceful, a fruit-packes wine with good depth and a lightly chocolatey finish. Accessible, but has structure and length
JD - Rich, intense and concentrated: slightly dry tannins with full body finishing rather austerely
RS - Polished oak on nose, fine and elegant dense fruit, pure blackcurrant fruit, very fine and long.

Rutherford Hill Cabernet Sauvignon - 93 Points
SB - 93 | JD - 94 | RS - 92
Lifted black fruits and mocha nose, has charm. Balances ripeness of fruit with structure of oak and acidity, then savoury notes on the finish. Good Ageing potential - Tasting Note