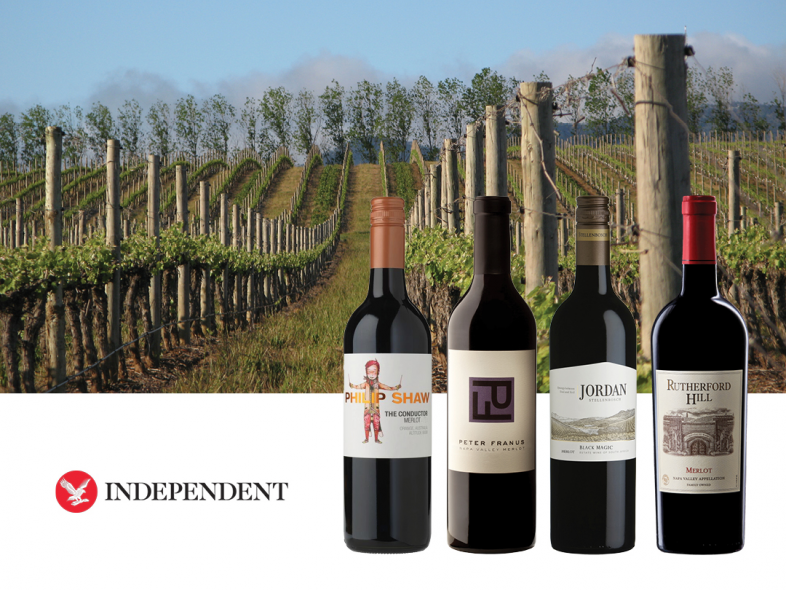 Congratulations to our 4 producers who were featured in the Independent Online "12 best merlot wines that are juicy, plummy and easy to drink". To read the full article written by John Clarke, click here
Best overall – Philip Shaw The Conductor Merlot 2017 - Rating: 10/10
"Australia – hot and sunny, right? Well not quite, and certainly not true of the orange wine region in New South Wales where winemaker Philip Shaw found what he felt were the perfect growing conditions: high altitude, cool continental climate and rich volcanic soils. Now with his sons Daniel and Damian in charge, the fruitful yields of this 900m-high vineyard, which enjoys chilly nights and distinct seasonal changes, are rich and rewarding.
The merlot, aged in French oak, has distinct black cherry and dark berry flavours with notes of cocoa and cloves and brisk but structured tannins. If Philip Shaw is the conductor, then in musical terms this is a symphonic triumph that deserves an encore." View our full tasting note here
Best for a special occasion – Peter Franus Napa Valley Merlot 2016 - Rating: 9/10
"Winemaker Peter Franus sees it as his mission to restore merlot to its rightful stature as one of the truly great grape varieties. With that in mind, the grapes for this wine are grown in a single vineyard in Carneros, the cooler, southern section of California's Napa wine region where Franus feels merlot can realise its true potential. The quantities produced are small, but the quality is high.
Huge but balanced flavours of plum, blackberry and dark fruit jostle with structured tannins and intriguing notes of woodsmoke and tobacco. It's a serious wine with a price to match, but this sort of perfection never comes cheap." View our full tasting note here
Best for a drink with friends – Jordan Black Magic Merlot 2018 - Rating: 8/10
"The black magic invoked here by husband and wife winemaking team Gary and Kathy Jordan is less supernatural and more geological. The merlot grapes for this South African wine are nurtured in black tourmaline, a granite that gives the Stellenbosch terroir a darkness and warmth. The result is a merlot that with careful handling – including the use of gravity and gentle pressing – fully realises its rich potential. Sumptuous dark berry flavours are complemented by soft tannins and notes of cocoa and vanilla. Maturation in French oak adds that final velvety touch." View our full tasting note here
Best to mark a memorable event – Rutherford Hill Merlot 2016 - Rating: 9/10
"Winemaker Marisa Taylor adopted an 18th-century technique for this 21st-century Californian merlot – adding syrah along with cabernet sauvignon to add structure, body and character to the blend. Capitalising as well on a terroir that resembles Pomerol, the original Bordeaux home of the merlot grape, the wine produced combines the best of the old and new world.
Aged for 16 months in French oak it has rich and structured dark fruit flavours with notes of pepper and spice and a long and satisfying finish. The family-owned vineyard's philosophy is to make a Napa Valley merlot that is "supple and refined". This one wins in both categories." View our full tasting note here