< Back to all news
ABS Wines in Matthew Jukes 100 Best Australian Wines Report 2022/23
ABS Wine Agencies, Thu 03 Nov 2022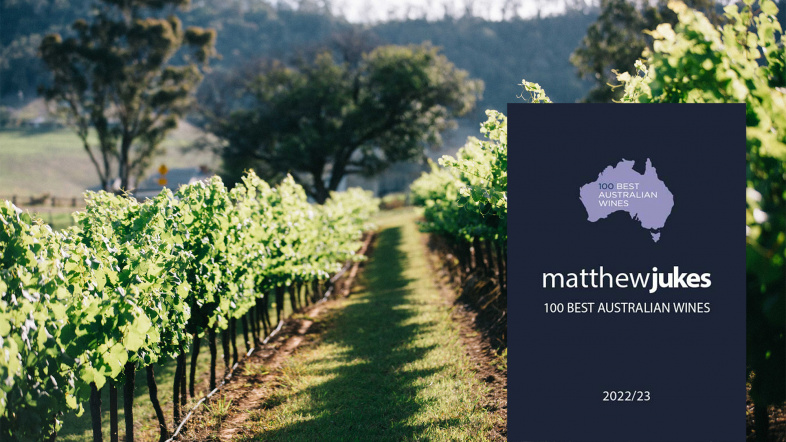 Congratulations to all our producers who had their wines featured in Matthew Jukes 100 Best Australian Wines Report. To view all results and find out more, click here
2021 Philip Shaw, The Dreamer Viognier
The Dreamer challenges convention and inspires innovation. Our Viognier keeps us dreaming, it is a constant reminder to question and create. The Dreamer is light straw yellow in colour with hues of green. Fresh apricots and violets on the nose with lifts of lemon. The palate is bright and fresh with vivid acid and juicy fruit. The balance of fruit and acid give the wine depth and vibrancy.
2022 Gundog Estate Wild Semillon
The 2022 Wild Semillon is very aromatic, offering lemongrass, peach and some herbal tea notes. The palate is bright and fleshy with some residual sweetness there to offset phenolics (tannin) and acidity.
2019 Sons of Eden Marschall Shiraz
The MARSCHALL is a Barossa Valley Shiraz, named as a tribute to the legendary Barossa Valley Vignerons who pioneered the planting of the old treasured vineyards, which the Barossa enjoys today. Deep garnet in colour, an alluring mix of blackberry, red licorice and spiced plum aromas. The palate is fresh and vibrant, rounded and fleshy. A modern styled Barossa Valley Shiraz, which is delicious drinking now that will mature well for the medium term.
2016 Campbells The Barkly Durif
The Barkly is what we believe durif from the Rutherglen Wine Region should be. Unquestionably, it is durif at its finest. Campbells only release The Barkly in years when vintage conditions are exceptional for durif. Bouquet of rich dark plum and cherry fruit with lifted notes of black pepper, cloves and seamless spicy oak. Powerful dark cherry and mulberry fruit form the base of the palate with oak adding texture and weight. Cloves, bramble and ironstone add complexity and compliment the very finely grained tannins.
Campbells Merchant Prince Rare Muscat NV
This classification is rare by name and by nature. This is the pinnacle of the Rutherglen muscats. It is the richest and most complete wine – displaying deep colour, intense fruit and dry 'aged oak' characters, rich viscous texture and extraordinary depth of mellowed complex flavours. Bouquet of intense raisin fruit with nutty 'aged oak' complexity, which only comes from very lengthy maturation in oak casks.The ultimate in intensity. Raisined sweetness explodes on the front of the palate. Complex nutty flavours flow through the full length of the palate and the drying tannin finish lingers for many minutes.
Stanton & Killeen, Grand Rutherglen Topaque NV
Brilliant clarity, the colour of dark amber. Aromas of rich burnt butter and toasted almonds. A full, developed palate revealing layers of caramelised butter, malt and toffee with a hint of acidity from marmalade, citrus notes. The Grand range offers a stunning level of depth, intensity and concentration of flavours with an average blended age of 15-20 years.