< Back to all news
ABS Masters of Riesling Tasting 2023
ABS Wine Agencies, Mon 12 Jun 2023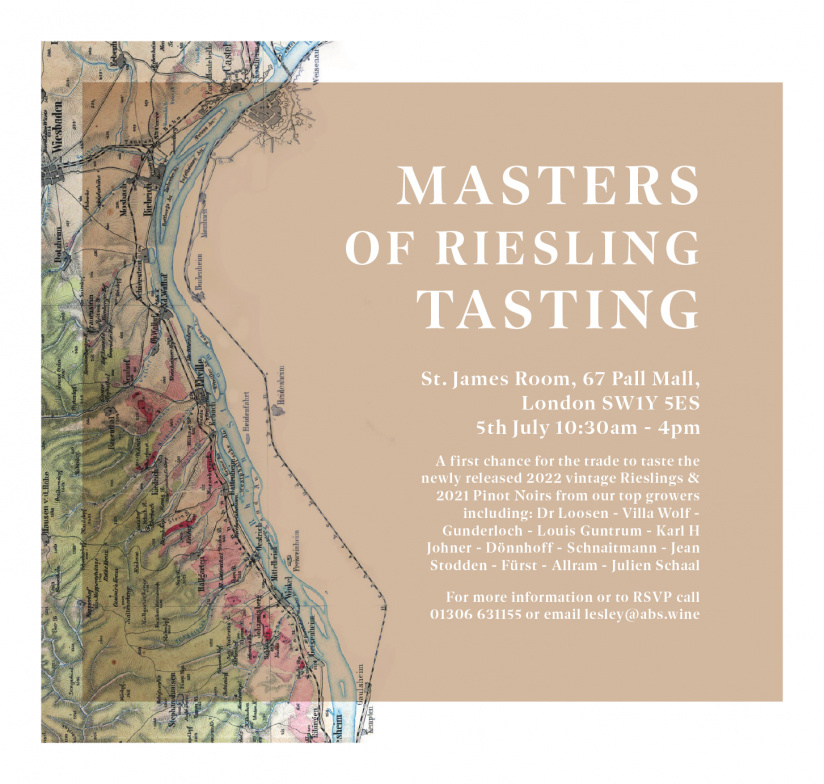 "2022. Finesse, elegant, classic Kabinett year... delicate nature of the vintage...," are some of the comments from the wineries this year. It was a good vintage for both Kabinett and the dry styles.
The weather brought challenges for all our growers, across the regions, however their hard work in the vineyards with canopy management, and green harvests, paid off to produce beautifully structured wines. The weather was an unusual blend of heatwaves and heavy rainfall, which made for a vintage that was certainly not a "walk in the park". In the end, our winemakers managed to bring in fine healthy fruit with fairly good yields.
Join us for this year's Master of Riesling Tasting on the 5th July and take a look for yourself.
CLICK HERE to learn more and register