< Back to all news
A Press Roundup For Campbells Rutherglen Muscat
ABS Wine Agencies, Wed 07 Apr 2021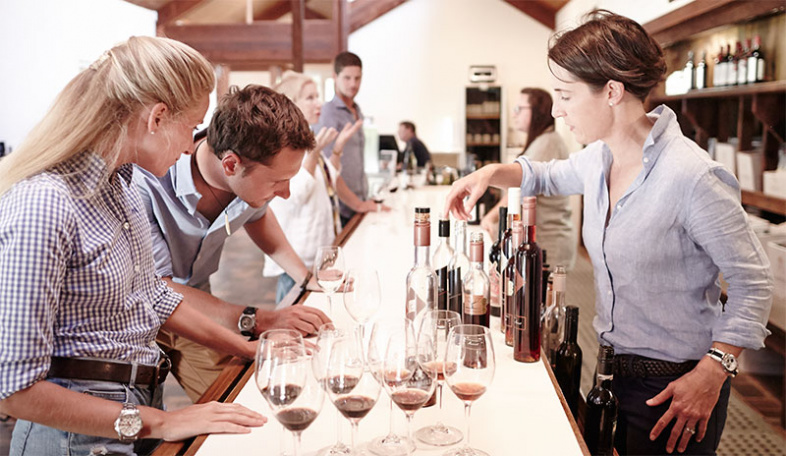 Recent reviews and press for Campbells of Rutherglen Muscat following a webinar with Wine Australia. Find out more about Campbells here


Wine-Pages.com - Tom Cannavan - The Muscats of Rutherglen
View the full article here
(2020) The average age of wines in this solera-style blend is five years, with vines 32- 52 years old. Residual sugar runs at 220g/l. Lovely tawny into toffee colour, beautiful nose of intense rum-soaked sultanas and walnuts, just a tantalising hint of briny shellac. On the palate it is thick and viscous, liquidised sultanas and raisins are delicious, a little orange and toffee, and a very smooth finish, the sweetness persisting to the end. A Christmas pudding or mince-pie treat, or with any chocolate dessert.
The Wine Detective - Sarah Ahmed - Uniquely luscious: Five top Rutherglen Muscats
View the full article here
On the first tier of the Muscat of Rutherglen Classification, wines simply entitled 'Rutherglen Muscat' average 3-5 years' old; Campbells Rutherglen Muscat averages 5 years old and is a modified solera blend. It is a bright amber/caramel-coloured hue, with a hint of fresh buttermint and dried rose petals to nose and palate. Smooth, very moreish, with barley sugar, dried fig, rum and raisin and brandy-soaked white currants, which make for a succulence. It has remarkable freshness/balance given the sweetness (220g/l); lingering, with a hint of savoury cured leather and a long, sucking barley sugar finish.
Matching food and wine - Fiona Beckett - Match of the week - Christmas cake and Rutherglen Muscat
View the full article here
This week I discovered a new match for Christmas cake following a wonderful Rutherglen muscat tasting. As you may know Rutherglen muscat comes from Australia - specifically the state of Victoria - and is a deep, rich, unctuous dessert wine that tastes like… er… liquid Christmas cake. Does that make it too similar? Oddly not, especially if you have a sweet tooth. I particularly liked the Stanton & Killeen which is available from indies though the Campbells would be great too. The other good option would be a cream sherry but Rutherglen muscat is so unctuously raisiny and treacly in consistency that it feels like a particularly festive treat. (And is why it's known as a 'sticky')
The Article - Giles MacDonogh - Liquid Christmas pudding
View the full article here
Campbells Rutherglen Muscat is a five-year-old wine that smells strongly of demerara sugar and raisins. It is rich and creamy on the tongue with a lemony acidity and a long finish.
Scottish Field - Peter Ranscombe - 12 Wines of Christmas: Rutherglen
View the full article here
Founded by a Scotsman, John Campbell, in 1870, this winery's bottle is an excellent introduction to Rutherglen, with all the floral aromas and peach and red apple flavours from the muscat shining through. Sweet flavours of golden syrup and brown sugar sit alongside the fruit on the palate, with a fresh finish, which is the hallmark of Rutherglen at all levels. These younger Rutherglen muscats are now finding their way into cocktails too, mixed with soda for a "Muscat Cooler", and added to Kahlua and espresso for a "Muscat Espresso".
The Wine Detective - Sarah Ahmed - 2020 in 24 vinous highlights
View the full article here
Scaling the heights of the Rutherglen Classification and 'Rare' by name and nature, this outstanding fortified Muscat sustained the high of last month's Rutherglen Muscat tasting in great style. The classification stipulates an average age in excess of 15 years' old; Morris Rare averages over 20 years old. Located in Rutherglen's east, beyond the reach of Lake Moodemere's irrigation pipe, Morris vineyards are dry-farmed. Being easternmost, the cooling Alps' night-time influence is pronounced and Morris typically picks later than their peers, attaining great richness and flavour intensity. The soils are a bit different too, with quartz. Morris Wines Rare Rutherglen Muscat's deep mahogany hue and sheer intensity and viscosity point to significantly older blend components. On the swirl, a single halo 'tear' forms around the glass, only slowly releasing a flow of closely spaced tears. Glass-coating as well as mouth-coating, it leaves a cloak of saffron on the sides of the glass and the deepest of impressions on the senses. Rich, unctuous and moath-coating, with throaty spice box (straight to the back of the net), especially black cardamom, which resonates throughout and long after the sip (no swallow with these wines). A feast in the mouth, it has a dark, dense, deep rich procession of flavours – molasses, date syrup, a fistful of raisins, dried figs, olive oil and baking spices steal over the palate in a smooth, unbroken wave (no distracting dustiness, spirit or volatile acidity here). Cocoa nibs, bitter chocolate, mocha and smoky espresso notes, together with the spice, provide savoury balance. Motile, this muscular powerhouse remains poised, with great clarity and flow. Unrelenting, it holds your taste buds captive. Outstanding. What an experience.
RoseMurrayBrown.com - Rose Murray Brown MW - Hitting the sweet spot
View the full article here
CAMPBELLS RUTHERGLEN MUSCAT (17.5%) ***STAR VALUE***
Uplifted fruity notes typical of Campbell's house style; sundrenched raisins, caramel notes, marmalade, black toffee sweetness, clean dry finish (220g/l residual sugar).
The Guardian - Fiona Beckett - How to expand your wine horizons online
View the full article here
Gloriously raisiny, treacley dessert wine to sip by a log fire.