< Back to all news
The Buyer - Case Study: Jordan Wine Estate - Stellenbosch Business Report 2022
ABS Wine Agencies, Mon 12 Sep 2022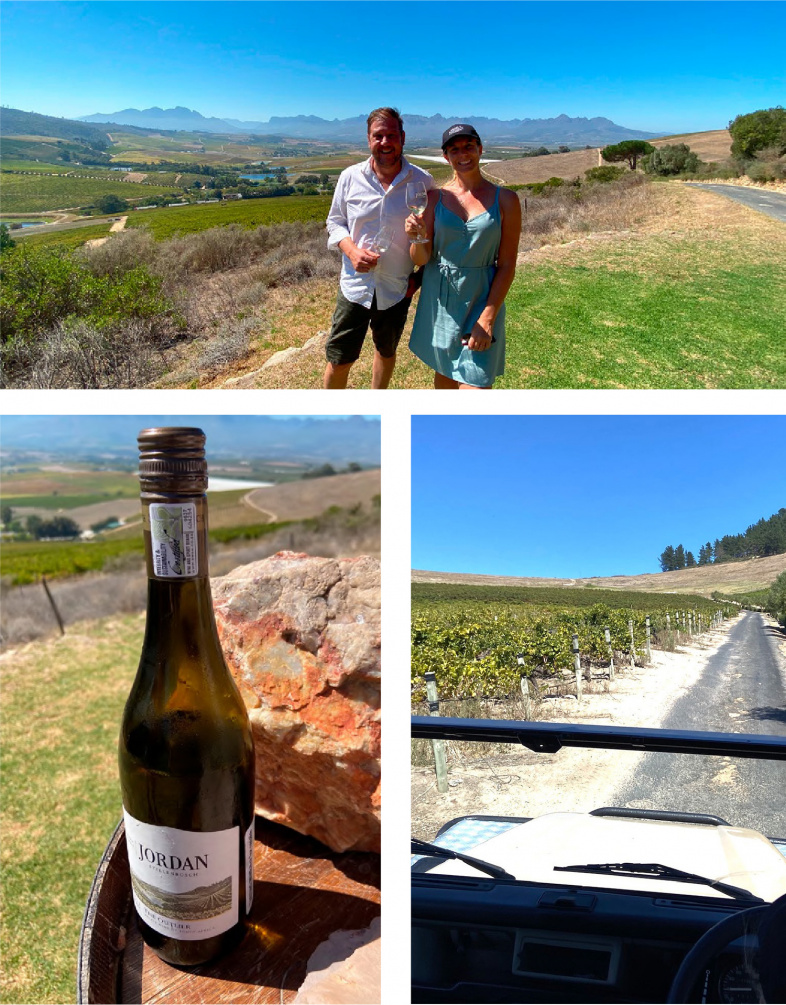 Case Study: Jordan Wine Estate
The Jordan Wine Estate is a living, breathing example of the unique soils, terroirs and micro climates that dictate so much of the winemaking that is possible across Stellenbosch.
With its banks of thousands of years old granite, shale and sandstone soils it is the perfect home for trained geologist Gary Jordan and his wife Kathy, who took over the property from his parents in 1993. Together they have analysed the land to select varieties and clones that are specifically suited to its various soils and slopes. A landscape and micro climate that allows them to work with a whole array of cultivars.
It's easy to see why Jonathan Steyn, is so excited about what the Jordan Wine Estate can do to help other producers better understand the sites that they have by analysing their geology and terroir. It's one of the few parts of the region, he says, that is directly influenced by the clashing maritime, Atlantic and mountain climates and the cooling breezes from Table Bay and False Bay. It is uniquely located in that it straddles two valleys and has vines planted based on the soils and how and when they face the sun.
Its east-facing vines attract the cooler morning sun and are ideal for Chardonnay, thanks also to the seams of white quartz stones and black tourmaline-rich granite interspersed between the vines. Then its west-facing vines get a warmer sun effect in the afternoon and work well for its richer, riper red varieties like Syrah and Cabernet Sauvignon. Braced with fresh acidity from the strong Atlantic breezes and the textured effect of the mineral-rich soils and tin-bearing gravel.
The farm then stretches up and over the hillside (highest point 410m) with vines facing southwards towards Cape Town, with views of Table Top Mountain and the influence of the False Bay Ocean - ideal for cool climate Sauvignon Blanc, based on deep gravel soils.
Its then able to grow more hardy, resistant grapes on its north-facing, shallower gravelly slopes that receive no direct sunlight. Ideal for Cabernet Sauvignon, Merlot and a recently planted plot of what is the first registered Assyrtiko in the region - that has had to wait seven years in isolation to be released.
It is this dedication and attention to detail that singles out the Jordan Wine Estate as such a respected premium wine producer.
It's also where you can truly taste the "geology in the wine," says Steyn. "The complexity of Stellenbosch is laid out right in front of you."