< Back to all news
Sons of Eden Best in Show 2022 Decanter World Wine Awards
ABS Wine Agencies, Wed 21 Sep 2022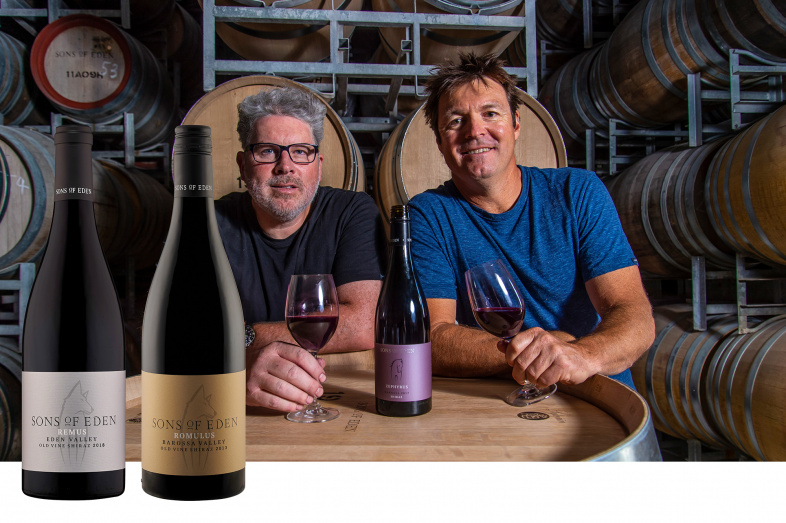 Sons of Eden has won two coveted 'Best in Show' awards at the 2022 Decanter World Wine Awards (DWWA) for wines from each of the Barossa's two valleys; Eden Valley and Barossa Valley.
The ROMULUS old vine Barossa Valley Shiraz 2019 and REMUS old vine Eden Valley Shiraz 2019 both scored 97 points and a Platinum Medal before going on to win Best in Show.
In its 19th year, the 2022 DWWA is judged by top wine experts from across the globe, and is trusted internationally for its rigorous judging process. After a record-breaking year for wines tasted in 2021 the record was topped again this year with 18,244 wines judged from 54 countries. Awarded to just 50 wines, this year's Best in Show winners represent only 0.27% of the total wines tasted, and of the competitions top 50 wines six came from Australia.
The other highlight at the Awards was a Gold Medal to the ZEPHYRUS Barossa Shiraz 2020, a blend of both Eden Valley and Barossa Valley fruit.
Full results for Decanter World Wine Awards can be found here
Sons of Eden Remus Old Vine Shiraz 2019 - Platinum 97 Points - Best in Show
"Given that the two are adjacent regions, it's hard to believe how different Shiraz can be when you compare an authentic Eden Valley wine from one from its slightly lower-altitude neighbour, Barossa. Our two Best In Show South Australian Shirazes make this point memorably. Both are dense, dark and black-red in colour, but give this wine a sniff and you'll find perfumed blackcurrant fruits impeccably defined, their breath sweetened with a little oak. On the palate, it is intense, deep and salty-savoury but clearly a tenor in range, surging through the palate on a surf of pristine fruits. The natural balance is impressive, as are the ultra-soft tannins which seem to melt into the fruits, combining with the wine's saline crushed-stone richness to convey some of the profundity of terroir possible here." View on Decanter here.
Sons of Eden Romulus Old Vine Shiraz 2019 - Platinum 97 Points - Best in Show
"This Barossa wine makes the perfect point of comparison with our Eden Valley Shiraz Best In Show. Both wines are a saturatedly dark, opaque black-red in colour, but in place of the racy, lifted fruits of the Eden Shiraz, this Barossa wine is weightier, sweeter, its fruits confit and pressed, and with notes of oil, camphor and leaf litter lending those fruits an intriguing chiaroscuro. On the palate, it is dense and almost shockingly flavoury, the flavour pattern mimicking the wine's aromatic complexities to compelling effect. Texturally, too, this is a far weightier wine, with splendidly rich, flavour-saturated tannins and an admirably soft, unconfected acid balance. Virtuoso, vanguard Barossa." View on Decanter here.