< Back to all news
Hedonist "Ecology" Range To Debut at Australia Day Tastings
ABS Wine Agencies, Mon 13 Jan 2020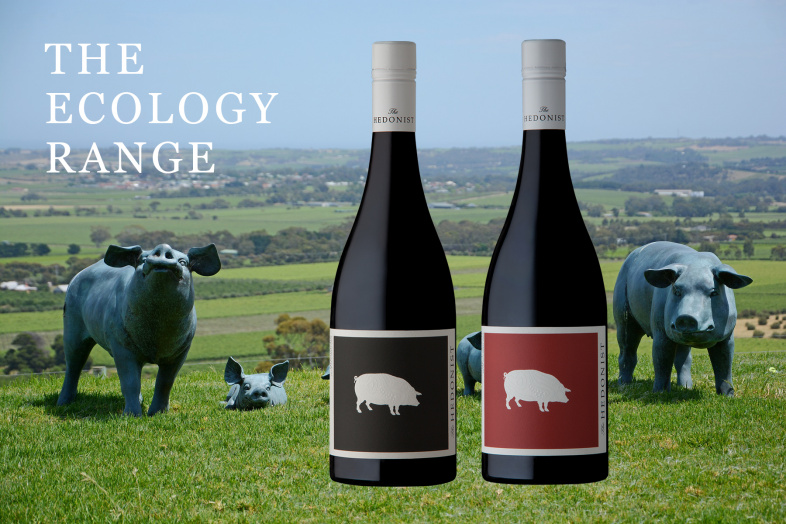 Hedonist Wines, based in McLaren Vale, South Australia, will be releasing their latest organic and biodynamic range, under the Hedonist 'Ecology' label at the forthcoming Australia Day Tasting, taking place in London on Tuesday 21st January. The two new varietal wines can be found on the Awin Barratt Siegel Tables (47 -51).
The Ecology range features two wines from the standout 2018 vintage, a Shiraz and a Grenache. Both wines are certified organic and biodynamic. The Grenache uses a combination of both Kangarilla and Willunga vineyard fruit, from both older and younger bush vines alongside trellised fruit. The Shiraz is entirely from the Kangarilla vineyard, a relatively cooler site within McLaren Vale.
When asked where the inspiration for the name Ecology came from, winemaker and music lover, Walter Clappis explained that this is a name that he has had in mind for some time!
"In the 1960's John Fogerty stated his band, Credence Clearwater Revival, was named for their belief in clear water and the ecology. As a 16-year-old, it created an awareness in me about the importance of the ecology of our planet and how we had a responsibility to care for it. This awareness has never waned.
In every pursuit during my 40-year winemaking and grape growing career, I have remained faithful to that philosophy. It is only "natural" that an Ecology Range should emerge from those endeavours."
2018 Ecology Grenache
Handled lightly to allow the fruit to shine, hand-picked, cold soaked for 4 days. 18% whole bunch clusters in the bottom of the open fermenters. Completed malolactic fermentation and then matured for a further 10 months in a second use 4,500 foudre. Red fruits, herbal tones and Christmas spice. On the palate raspberry and cranberry dominate, while pink musk and herbal tones carry through. Bright acid and fresh tannins keep it fresh.
2018 Ecology Shiraz
Naturally fermented after selective harvesting, no crushing then cold soaked for 2 days. Gently pressed after 12 days on the skins with twice daily hand-plunging or pump overs, completed malolactic fermentation and then matured for 9 months in a second use 4,500 litre Foudre. Highly fragrant with red and blue fruits, spice and white pepper. Textured and creamy palate showing pomegranate, chocolate and baking spices. Fine, lengthening and savoury tannins with bright nervy acidity underpinning.
Both wines are exclusively available in the UK from Awin Barratt Siegel Wine Agencies and can be tasted for the first time at the Australia Day Tastings on 21st January in London and 27th January in Edinburgh.