< Back to all news
Hedonist Ecology Grenache 2018 won Best Grenache trophy in Mclaren Vale Wine Show
ABS Wine Agencies, Fri 06 Nov 2020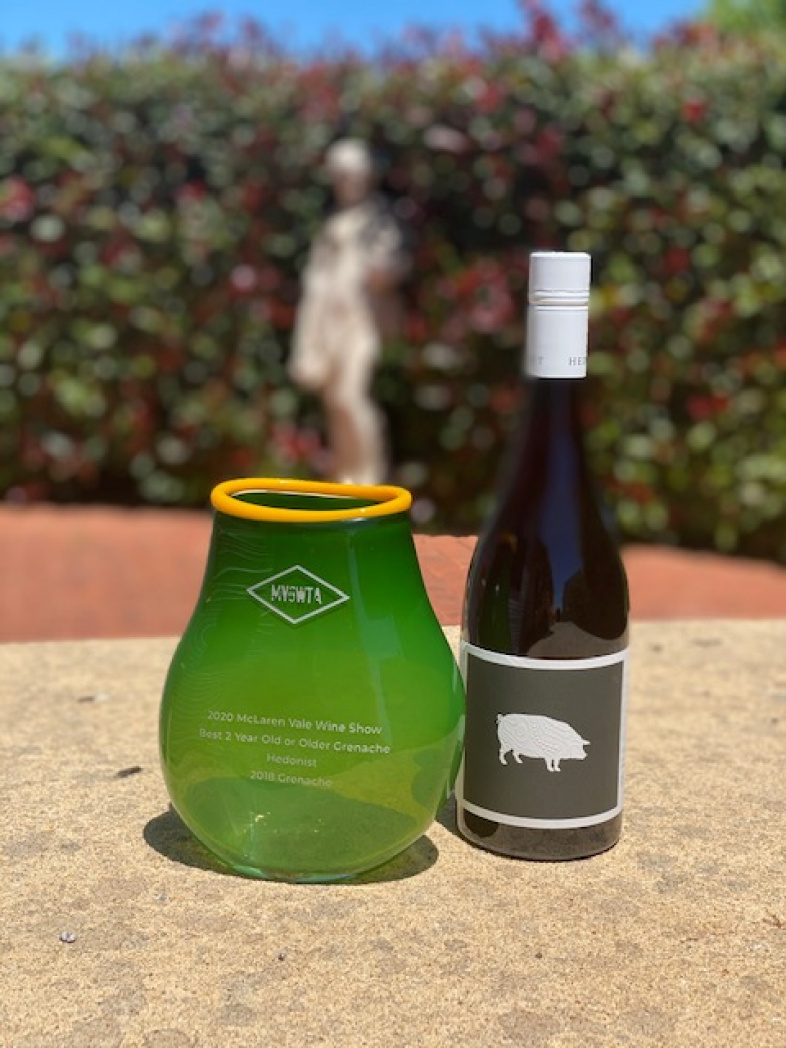 Congratulations to Hedonist wines for their trophy win in the Mclaren Vale Wine Show. The Hedonist Ecology Grenache 2018 won Best Grenache (2 years old or older) with 96 points.
Here are some class comments from the judges:
"The wines that showed well had beautiful balance between fruit, extract and line [...] One wine stood out for it's eminent drinkability, the others were well made with good freshness and varietal character [...] Overall a very solid and consistent class to judge. The best wine showed perfume and freshness along with excellent structure" Click here to view other results
The Hedonist 2018 Ecology Grenache also won a gold medal in the national James Halliday Grenache Challenge, scoring 95 points.
"Grenache is a glorious variety, a bridge between pinot noir and shiraz, taking the best from each of the two varieties. McLaren Vale and the Barossa are the anchors as grenache pushes the frontiers to regions as far away as the Yarra Valley and Margaret River. Watch this space," said Mr Halliday
Click Here to view our tasting note