< Back to all news
Grgich Hills Regenerative Organic Farming Certification
ABS Wine Agencies, Wed 29 Mar 2023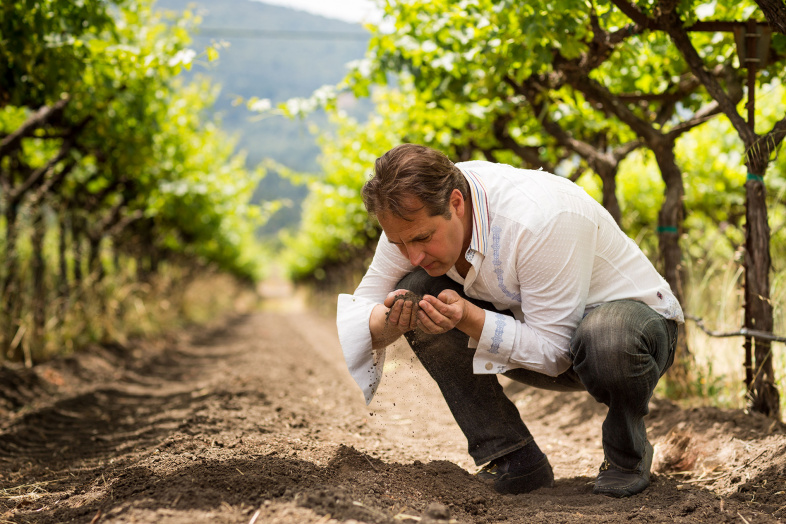 Grgich Hills Estate Receives Regenerative Organic Certification, Taking Sustainable Wine Production to New Heights
Grgich Hills Estate, a Napa Valley leader in Regenerative Organic Agriculture, achieves this prestigious certification marking a significant milestone in its commitment to sustainability and environmental stewardship
March 23, 2023 — Grgich Hills Estate has received Regenerative Organic Certification (ROC) from the Regenerative Organic Alliance (ROA), a non-profit organization that was formed in 2017 to promote the principles and practices of regenerative organic agriculture.
Under the leadership of Ivo Jeramaz, Winemaker and Vice President of Vineyards and Production, Grgich Hills Estate has been farming organically since 2000, becoming Certified Organic in 2006 and has been practicing regenerative farming since 2019. Today, the winery has taken another step in its ongoing progress as one of the few wineries in the world to receive Regenerative Organic Certification.
Born in Croatia to a family of grape growers, Ivo had the early experience of caring for the vineyards and assisting in the wine making for his family and village. "The principles of Regenerative Agriculture are not new, really. In fact, it's 'back to the future' for me, as both my uncle Miljenko "Mike" Grgich and I worked in the vineyards and made wine in our native Croatia using many of the same principles," he said.
The ROC certification program is designed to be a comprehensive and holistic approach to farming that goes beyond the principles of organic farming to focus on building healthy soil, promoting biodiversity, and supporting animal welfare and social fairness. Regenerative farming practices support green and climate initiatives by reducing greenhouse gas emissions, promoting biodiversity conservation, conserving water, and supporting local food systems. "Our farming practices go beyond just improving soil health. By capturing carbon dioxide through our methods, we're helping to combat the negative effects of global warming. Unlike traditional farming that relies heavily on fertilizers and machinery that release more CO2, our approach, known as the 'carbon drawdown solution,' is making a significant impact. It's a win-win situation for us, as we can improve our soil and contribute to a healthier planet simultaneously." Ivo said.
Social fairness is addressed in the ROC including fair labor practices, community engagement, and support for the economic and social well-being of farmers and workers. Ivo stated, "How we treat our laborers is a crucial aspect of our farming practices. Providing medical care and a living wage are just a few examples of how we prioritize the human aspect of our work. It's a social responsibility that sets us apart from other certifying agencies that emphasize workers' well-being differently. As an immigrant, I understand the importance of treating laborers with dignity and respect. Our team of 40 Latin American workers are my heroes. Farming is in their blood, and they bring a dedicated and productive force to our daily work. By valuing and compensating them fairly, we are committed to our mission."
Grgich Hills Estate is a family owned and operated business. Its leadership team, tasked with bringing this much heralded winery into the future, is led by Violet Grgich as President & CEO and Ivo Jeramaz as a leader in Regenerative Agriculture. "Violet and I are collaborative partners. We are one in our mutual goal of making sure we are true stewards of the land, the wonderful people we work with, of the animals that graze in our vineyards and of the environment. We are continuing to build a business that will benefit our children, our community, our environment, and lovers of fine wine into the future. This is an exciting time at Grgich Hills Estate. As a result of our regenerative practices the vineyards have never been healthier, producing excellent fruit, as we continue to innovate and have recently introduced a selection of new wines to add to our award-winning portfolio," says Ivo.