< Back to all news
German Grosses Gewächs 2020 releases: the top wines - Anne Krebiehl MW - Decanter
ABS Wine Agencies, Thu 17 Sep 2020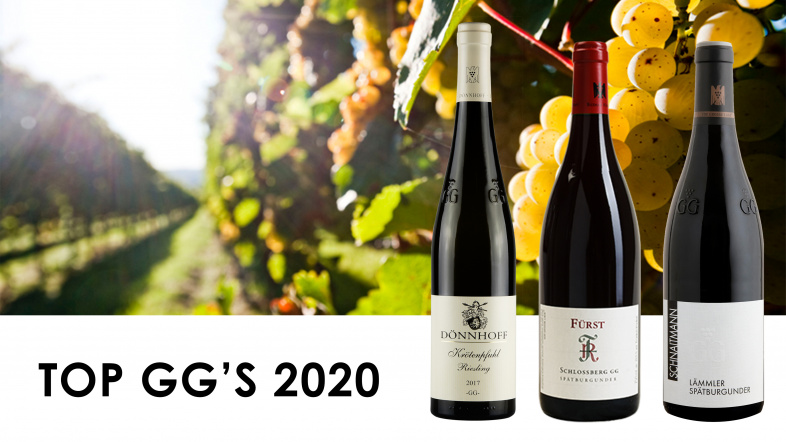 Which are the top wines from the more than 470 Grosse Gewächses released this autumn? Anne Krebiehl MW reports from the social-distanced VDP Vorpremiere 2020.
Dönnhoff, Bad Kreuznacher Krötenpfuhl, Grosses Gewächs, Nahe, Germany, 2019 – 97 Points – View Here
From a pebbly site whose name translates rather rather uncharmingly into 'toad pit', this needs quite a bit of air to come alive on the nose. Once it opens up, a world of citrus notions unfolds. On the palate the zestiness is even more intense: ripe but spine-tingling lemon notions swirl with heady, delirious intensity, emanating from an energetic core of zesty concentration that makes the mouth water with its eternal juiciness. The finish is long and lemon-scented.
Rudolf Fürst, Klingenberger Schlossberg Spätburgunder, Grosses Gewächs, Franken, Germany, 2018 – 97 Points – View Here
Promising, flinty reduction for now fills the nose, but underneath it the perfumes of crushed redcurrant and heady violet begin to work their scented magic. On the palate the fruit and perfume of Pinot Noir unfurl like a bale of shiny silk. Yet there is a firm, stony anchor while the inherent elegance of the Triassic red sandstone frames the generosity of 2018 perfectly. This steep, stony, terraced site demands back-breaking work and single-minded dedication. Sebastian and Paul Fürst lavish both - and they know how to use whole bunches to maximum effect. A glorious wine.
Rainer Schnaitmann, Fellbacher Lämmler Lemberger, Grosses Gewächs, Württemberg, 2018 – 97 Points – View Here
Vivid pepperiness is the hallmark of this wine - speaking of whole-bunch-ferments, of captured freshness and firmness. The palate is agile, energetic, reverberating with liveliness, hardly managing to pin down the generous fruit of the year. This needs to calm down but will be a wonderful tonic once it has found its centre. If you love verve, insistence and untold depth, this is for you. Unconventional, yes, original, yes, delicious, absolutely.