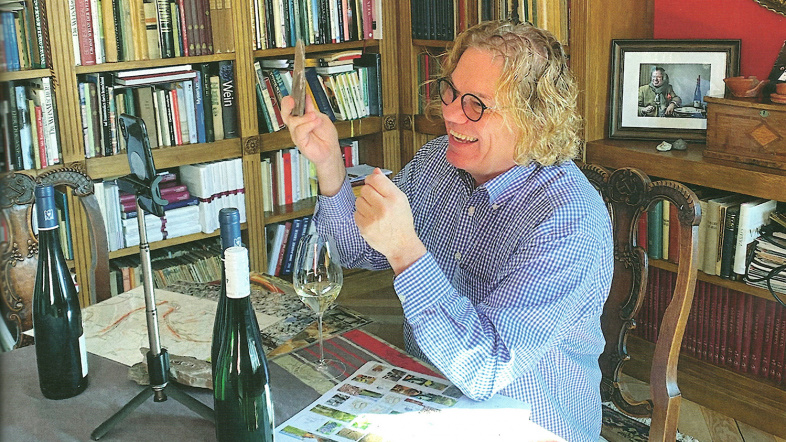 'This has been one of, if not the most challenging year I can ever remember as a winemaker', is Ernst 'Erni' Loosen's opening gambit. 'For me, wine is about passion and people, and both of these are best handled in person. But to not adapt means to possibly lose everything I have worked for.'
A famously itinerant and driven people-person, Loosen intimates how challenging the world of online communication proved initially, adding: 'But we Germans love organisation, so we developed ways to streamline the process.'
Samples were despatched for presentations, online events held, a long-deferred web-shop project was launched, and videos of vineyards were uploaded to social media.
But his urge to travel remains strong. 'I cannot sit in one place – there are still too many customers out there who need education. It's such a great time for high-end German wines. As soon as I can get back out there it will be like getting shot out of a cannon!' Also concerning Loosen are his projects in Washington State and Australia. 'It's hard to do blending via videoconference…But things have a way of working out. One message about this year is that you can always find a way to get things done, even if they aren't perfect. Giving up is not an option.'
Another point Loosen notes is the value of having trustworthy partners. 'As countries have come back online with ordering, we've had so many positive stories that give me hope that we will make it through this dumpster fire of a year.' He's also launching an alcohol-free wine, 'so that is there is a second lockdown, our customers can have that option as well'.
Published in the January 2021 issue of Decanter.