< Back to all news
Congratulations to Jordan Wine Estate, Winners of the IWSC White Winemaker Trophy
ABS Wine Agencies, Wed 05 Oct 2022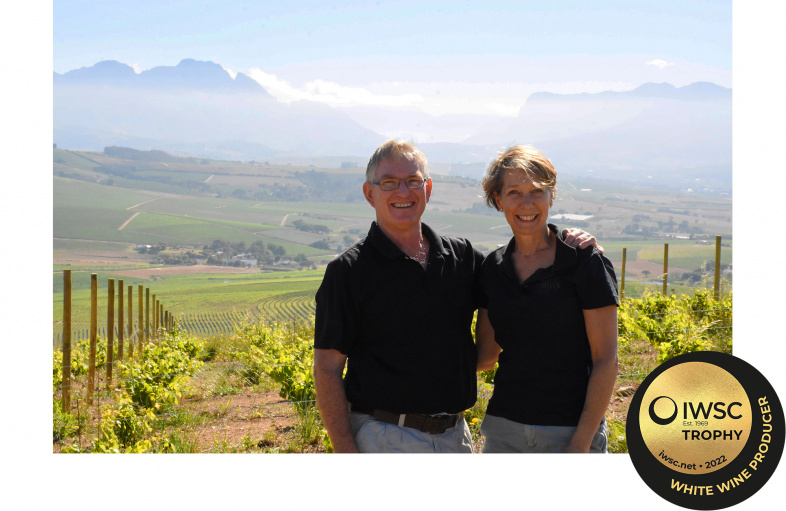 At the 2022 International Wine & Spirit Competition Annual Awards Banquet, held at London's iconic Roundhouse on the 29th of September, Jordan Wine Estate was awarded the trophy for the White Wine Producer of the Year.

Jordan was one of five wineries shortlisted for the White Wine Producer Trophy together with producers from France, New Zealand and Germany, each with outstanding achievements.

"We hold the IWSC competition in high regard as one of the best international wine competitions and so we are thrilled to have received this coveted trophy for the best white wine of the competition. Cool hillside slopes within sight of the sea, an understanding of our ancient soils and a dedicated team working closely together ensures that the best estate-grown Stellenbosch grapes are brought into the Jordan cellar", says Gary Jordan

"Jordan is well known for producing top-quality Chardonnay. We make several styles of which our Barrel Fermented Chardonnay is a classic example of this noble variety, with the Nine Yards Chardonnay expressing the complexity of the terroir from one of our oldest vineyards at Jordan. What makes it special is the fact that it is an east-facing vineyard on a geological fault where the white quartz pebbles provide high light reflection on the surface of the vineyard and help to ripen the grapes slowly and evenly" – Kathy Jordan.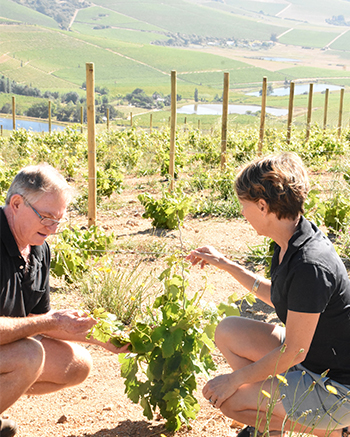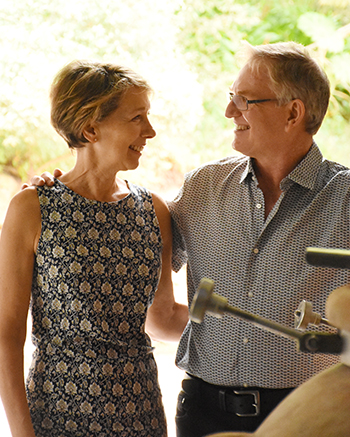 "Consistently awarded across a range of varieties matched to both soil and aspect, Jordan is proud to receive this IWSC trophy on behalf of our vineyard and winemaking team as we strive to find the ultimate synergy between soul and soil. As the first producer to plant Assyrtiko in South Africa, we constantly search for texture and structure in all our wines, with fermentation in barrel, tank and amphorae enabling us to express the purest varietal flavours" – Sjaak Nelson, Winemaker at Jordan for 23 years.

This year the Jordan family celebrates 40 years since Ted Jordan purchased Jordan Wine Estate and the hard work of the past 4 decades is evident in their other recent accolades. Jordan has also been awarded gold medals for the 2020 Nine Yards Chardonnay, 2020 Barrel Fermented Chardonnay and 2020 Cabernet Sauvignon at this year's IWSC competition. Four-time winner of the Chardonnay Trophy, as well as the Blended Red Wine Trophy, Jordan has also previously received the Trophy for the South African Wine Producer-of-the-Year.

Established in 1969, what sets the International Wine and Spirit Competition (IWSC) apart is the formidable reputation of its judging process. The IWSC boasts the most highly qualified group of international judges of any wine and spirit competition in the world. Panels of carefully selected industry experts comprise Masters of Wine, buyers, sommeliers, WSET qualified educators and respected wine journalists and all entries are blind tasted in groups divided by variety, region and vintage as necessary.

Jordan Barrel Fermented Chardonnay 2020
96 Points - Gold
"Reminiscent of a warm afternoon eating barbeque-grilled pineapple with caramelized edges doused in spiced golden rum and covered in floaty vanilla cream. A rich, ripe palate with buttery undertones. Notes of cinnamon and savoury spice on the finish. Impossible to resist!"
Jordan Long Fuse Cabernet Sauvignon 2020
95 Points - Gold
"Sleek and supple Cabernet with an instant bold nose of spicy black molasses and dark cherry marmalade. The seductive dance of this wine brings cacao nibs, mahogany wood, warm cinnamon and clove spice, pencil shavings and fine ingrained tannins. An extremely accomplished wine."
Jordan Nine Yards Chardonnay 2020
95 Points - Gold
"A dazzlingly aromatic nose evoking visions of wildflowers blazing with colour in the meadows; fresh green herbs and pungent aromas lifted on the breeze. The fruit flavour is voluptuous with pineapple, peach and cantaloupe melon. A wonderful wine of superb quality."
Jordan Timepiece Chenin Blanc 2019
91 Points - Silver
"Immaculate and linear flavours of pithy citrus, zesty key lime pie and melon balls. Dancing top notes of white blossom and golden straw drying in late harvest."