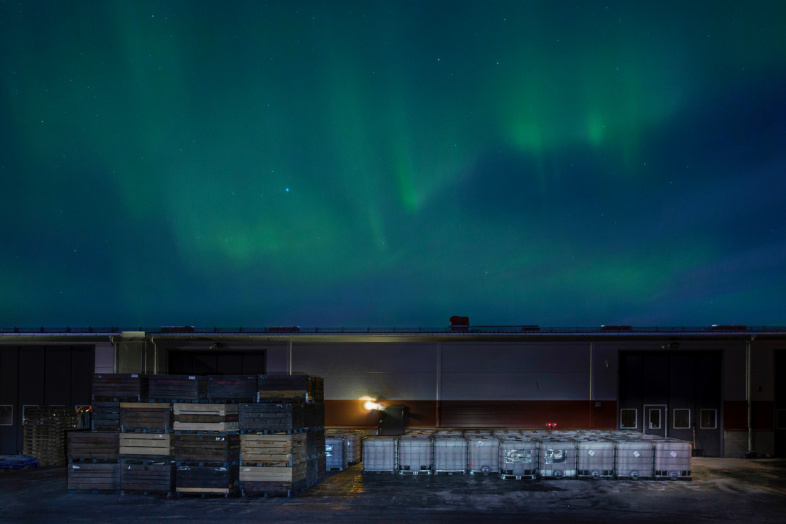 Brännland are today finalizing the blend of the 2022 ice cider (17/04). A very even and smooth vintage, entirely fermented using the wild yeast in the winery to around 9-9.5% ABV, with an unusually, for them, high amount of residual sugar. On paper it looks like 175 grams/liter but labs after final blend might adjust that number somewhat. However it is of course matched by the trademark acidity of their fruit. In all though, potentially a big(ger) more muscular wine.
They are looking to bottle the 2022 ice cider and the 2022 Apple Ice at the end of this month. Barrique 2021 which is the next vintage of that bottling must however stay in barrel for now. It needs more time to come into its own.
At the same time they are also starting an experiment with fortified ice cider using a barrel from the 21 vintage and apple spirits distilled from their first ice cider. First impressions are very encouraging but the goal is to leave this in small barrels and wait.
Other than that, this vintage is their 10th anniversary and our largest ice cider vintage to date; around 30.000 liters of finished wine based on 100.000 liters of raw juice which equals 140 metric tonnes of fruit. A tad over 4,6 kilos (or 10 pounds) of fruit per bottle
The last vintage ran out in a touch over three months. This vintage is larger but not by a lot when it comes to the core ice cider bottling. If you want to be guaranteed product you need to make sure you book and ship as quickly as possible after release