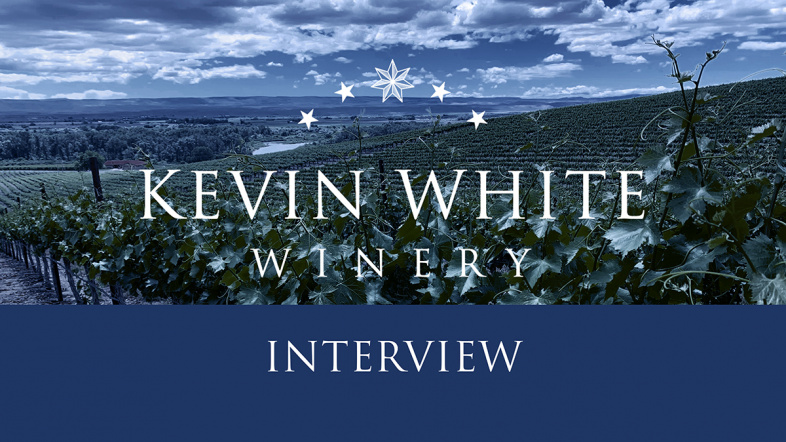 Winemaker Kevin White, launched his eponymous winery with a single vineyard Syrah from the 2010 vintage. His focus on traditional varieties of the Rhône Valley, grown on higher elevation vineyards in the Yakima Valley, emphasize purity and elegance over concentration and power. Kevin partners with some of Washington's top Yakima Valley vineyards including Boushey, Upland, and Olsen vineyards. Already garnering multiple accolades, Kevin White has consistently been recognized as one of the rising stars in Washington state with the winery recently recognized as the Best Emerging Winery in Seattle Magazine, August 2018.

Kevin White will be launching his wines at the Washington State, the Unsung Heroes of American Wine Trade & Press Annual Tasting on Tuesday 10th March 2020.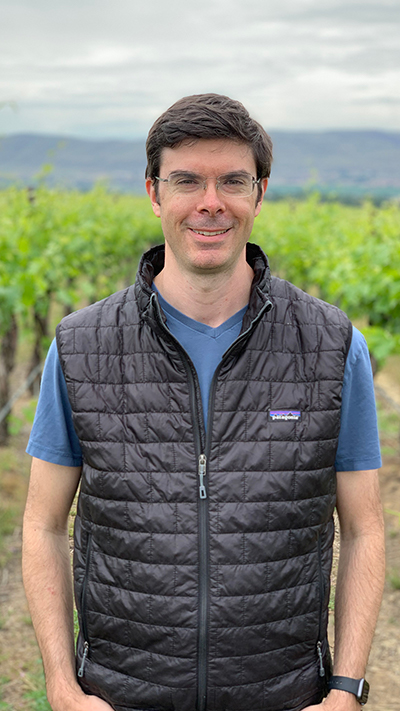 WITH A SUCCESSFUL CAREER IN MICROSOFT, WHY DID YOU DECIDE TO START YOUR OWN WINERY?
After my first few years in tech, I began thinking about additional areas to pursue my passions and express my creativity. I found myself immersed in various activities, however, during this time I was introduced to a bottle of wine from a premier vineyard in Washington state. That wine was an 'aha' moment for me! I realized what great wine tastes like and the experience set me on what is now a lifelong journey in the world of wine.

French wine from the Northern and Southern Rhône, became a passion, if not an obsession for me. I particularly fell in love with Syrah from Saint Joseph in the North and Grenache blends from Gigondas in the South. After tasting Rhône inspired wines coming from Washington, it was clear that we could excel with Syrah and Grenache. I decided that I wanted to be part of the early generation of winemakers showcasing the best of what Washington State could do with these varietals.
OUT OF ALL THE DIVERSE LOCATIONS IN WA, WHY DID YOU CHOOSE THE YAKIMA VALLEY LOCATION TO SOURCE YOUR FRUIT, WHAT MAKES IT SPECIAL TO YOU?
Wines from the Yakima Valley showcase a purity of fruit with strong aromatics. To me, that is generally what I love in wine. I spend just as much time swirling and enjoying the aroma as I do the taste and texture. When you discover the diversity of Washington State, you find that the Yakima Valley elevates both those characteristics. In addition, I have found the tannins in fruit from the Yakima Valley are extremely refined and polished.

WHERE DO YOU FIND THE INSPIRATION FOR YOUR WINES AND WINE STYLES? WE SEE STRONG FRENCH REFERENCES IN THE NAMES.
French wine has always been a love and inspiration. I love the nuance of each varietal and terroir each wine is offering. Too often I feel that new oak is overpowering wines I taste from other regions. I felt there was an opportunity to dial the oak way back and focus on expressing Syrah and Grenache from great vineyards in the Yakima Valley. Using French names was a way to reflect this inspiration.

WHAT DO YOU CONSIDER THE MOST CHALLENGING PART OF THE WINE BUSINESS AND WHY?
In wine, my focus and continued challenge is to get better every year. Either in the vineyard or the cellar, there is always an opportunity to learn. From wild fermentations, to fermenting in concrete, to adjusting various vineyard practices - we are always looking to find new opportunities to express the vintage and vineyards in our wine.

IF YOU COULD WORK WITH ANY CHEF TO CREATE THE PERFECT MARRIAGE OF FOOD AND WINE, WHO WOULD IT BE AND WHY?
There are so many talented chefs in the world that it would be impossible to pick just one. I have always been inspired by chefs who have grit and determination to push the envelope yet stay true to fresh, vibrant, and seasonal dishes. In London, Claire Smyth, and her team at Core, immediately jump to mind. It would be humbling to collaborate with Claire.
ANY EXCITING NEW PLANS FOR 2020 THAT YOU CAN SHARE WITH US?
We could not be more excited in 2020 to bring our wines to the UK market. This is our first market outside the United States and are looking forward to sharing our wines and showcasing Washington State with everyone.