< Back to all news
ABS Adds Domaine de Galuval to Portfolio
ABS Wine Agencies, Fri 19 Mar 2021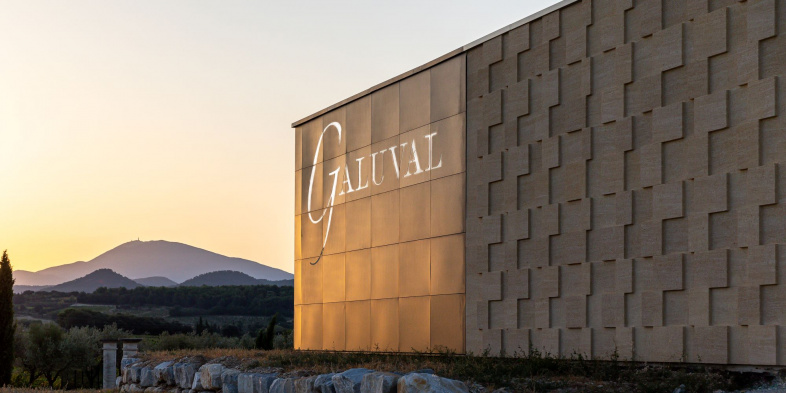 In a move to further strengthen their French portfolio, Awin Barratt Siegel Wine Agencies (ABS) has taken on the distribution of Domaine de Galuval for the UK market.
Domaine de Galuval is nestled between Cairanne and Rasteau in the hinterland of Provence in the Southern Rhône. It has 49 hectares in various parcels covering some of the best terroir around the Mont Ventoux, along with some of the oldest vines in the region of local varietals such as Caladoc. Low intervention and perfect growing conditions combined with careful parcel selection and judicious ageing result in thoroughly modern wines that remain true to the individual character of each vintage. Winemaker Emmanuel Couzi's style is guided by the richness of the fruit and the diversity of each terroir.
ABS will offer the following wines:
Local Varietals
Les Cépages Locaux Viognier, IGP Mediterranée
Les Cépages Locaux Caladoc, IGP Mediterranée
The Wind Range – inspired by the Mistral
Le Coq Volant Blanc, Côtes du Rhône Villages
Le Coq Volant Rouge, Côtes du Rhône Villages
Parcel Selection
Les Terrasses Rosé, IGP Mediterranée
La Vallée Blanc, AC Cairanne (DWWA Trophy for the Best Rhône White 2019)
La Montagne, Cru des Côtes du Rhône, Cairanne
Les Collines, Cru des Côtes du Rhône, Rasteau
Le Plan, AOC Côtes du Rhône Villages, Plan de Dieu
Toby de Haan, Sales Director, ABS commented "We feel these wines offer a real taste of the Southern Rhône, overdelivering in both value and flavour. Their eye-catching and modern packaging will stand out on any independent wine merchants' shelves. I'm also excited to champion the little-known local varietal, Caladoc, a crossing of Malbec and Grenache, it really showcases the character of the south."
Emmanuel Couzi, winemaker of Domaine de Galuval added "Just like the cubist art that inspires the labels, Galuval enables the wines of the Rhone to be seen from a new perspective. Creativity and authenticity are at the heart of Galuval: these are wines of finesse and elegance that respect the fruit and express the uniqueness of a year. The ABS team has an impeccable track-record of brand distribution across specialist channels in the UK. We are delighted to have ABS representing our wines in the UK."
The wines will be available from UK stock from early April, for further details please contact your Account Manager.